NOT YOUR ORDINARY SUMMER!
Get information here from packing your gear to getting onsite for your camp session.
Summer Camp Activities
We encourage campers to try new and exciting activities that are challenging and fun. Exploring the beautiful outdoors with friends are a part of each fun-filled day at camp. Through high energy and interactive campfire times, daily cabin devotions and the example of our staff, campers will have the opportunity to discover what the Bible has to say about Jesus and our relationship with God. Campers participate in a variety of instructional and recreational activities based on their preferences.
Western Town Activities
Campers choose 1 track in the morning, from which they choose 2 activities. Then they choose 1 track in the afternoon, from which they choose 1 activity. Some activities may not be available during all periods.
Discovery Camp Activities
Choice Activities (each camper choose 2 - 3 activities per day.)
Horsemanship Program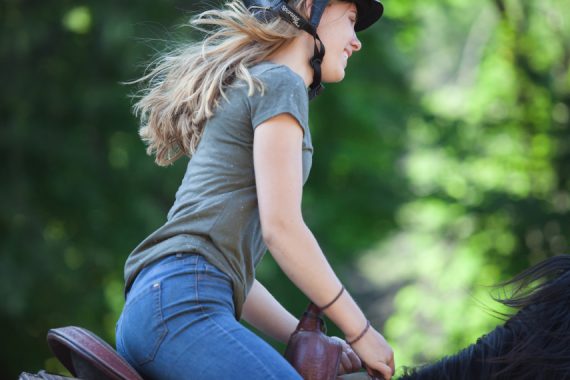 Discovery Camps
Discovery campers learn the basics about horseback riding during 2 or 3 sessions at the barn. They are taught to safely lead their horse and to start, stop, and steer their horses while riding at a walk. The introductory program builds confidence in riders as we build success and fun into our program.
Discovery Campers who have experience with horses or are really keen to develop horseback riding skills can select the Horselovers option during registration. Horselovers will receive full horseback riding lessons at their level everyday.
Western Town Camps
Riders in our Western Town Camps are given the opportunity to participate in our four star, CHA-approved horsemanship program. Campers are then placed in a level based on their current riding ability. Riders progress as they learn more advanced skills. Campers learn new skills in an arena and participate in one trail ride during the week.